The four founding members of Articulate Change, each with diverse experience in business, technology, higher education, and the military as professionals, entrepreneurs, and leaders.
Paul Noble
I am…
Less than I'm capable of being and quite certain I was made to be more. I am a result of my DNA and my upbringing, neither of which I reigned over so I am not of my own doing, the knowledge of which keeps me from congratulating or berating myself too much. Through the eyes of those I love, I hope I am becoming everything they want me to be. I am Grace's father, Sam's father, Faye's son, Alana's brother, Vero's husband and lucky enough to have loyal best friends. I am sometimes a goofball composed of one part nerd, one part funny-guy, one part prankster, and one part…nerd. Although I am fiercely independent, I am moved by others' energy. I am happy most of the time. I am curious, always. I am indelibly attached to the creative process, but not yet living up to my own expectations for "I am an artist". I am motivated to be better and make a difference.
What defines me…
My daily actions define me. And the best version of me I can only find by being intentional each day and focusing on what's most important. With the help of my coach and mentor, we created a tool for steering that intentionality. Creating the tool looked like this: defining the top 5-7 most important areas of my life (e.g. being Vero's husband; being Grace and Sam's father), forcing their rank, scoring them, building improvement plans for each, and acting on the plans daily. When I'm focused in this way and doing the work, I'm at peace knowing the most important areas of my life are receiving their proper attention by way of my daily actions and habits.
Most proud of…
Others. Watching what Grace and Sam are becoming, how they're building friendships, and what they're learning about the benefits of hard work is delightful. Walking together with Vero on the path she is clearing is rewarding. Reveling in the kindness and determination and vision of the Articulate Change team keeps me tiptoeing to work every day.
On friendship…
I cannot imagine a fulfilling life without friendship. Outside of the more obvious benefits of friendship, if we're lucky enough to have deep, diverse friendships, we can access a turbocharger of sorts, propelling us faster to new ways of seeing, thinking, and feeling about the world and about ourselves. Through this change, we find the path to acting differently. Our friends often possess enough influence to help us think and behave better. Friends can help us change the weather, and, with their help, they can help us change the world. In my opinion, there's no other practical way to make significant change in our lives or in the world without the help of friends.
What his friends say…
"Articulate Change was Paul's vision. He's a big dreamer, and also the type of person who also acts big, too. Paul asks all the right questions and is the kind of wicked-smart guy others want to be like and really cares about the people in his life."
"The day I met Paul, I felt a kindred spirit. He represents the dualism of human nature. Paul is a CEO, athlete, mathematician, and great artist, among other things. Paul is a good human I consider to be one of my best friends."
"Paul has been a bit of a daredevil since he was a kid. But, the fearlessness and brilliance with which he has chosen to tackle "doing" something that could make a permanent difference in the world makes me endlessly proud to call him my friend (and little bro)."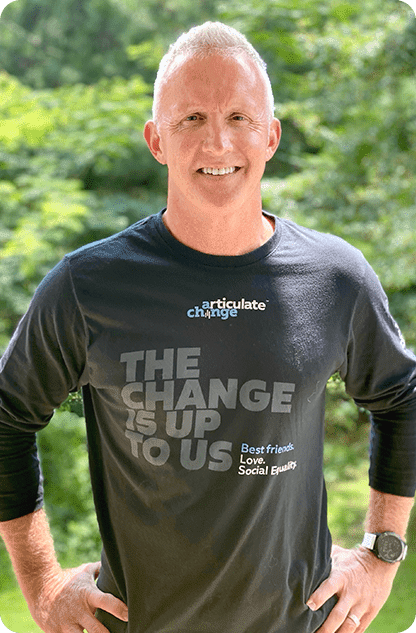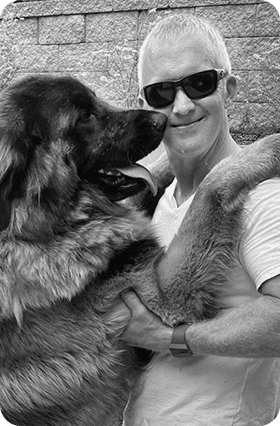 Jenifer Cooper-Melia
I am…
A proud mother of four (three by birth, one by marriage) and wife, a graphic designer, sometimes writer, and video producer. I grew up in the suburbs of Baltimore and was the product of a girls' high school and later a women's college in Georgia. I now live an hour north of Atlanta near many horses, goats, and cows and try to grow any vegetable or flower I can. I hold my friends near and dear, love great American road trips, and always need a Labrador in my home.
What defines me…
The experiences that came with me and my sister being the only two Black kids in our school and neighborhood until high school were unforgettable. Thankfully, we found best friends and great neighbors who helped us anticipate the best from people and, because of this, I remain an eternal optimist. I always have one foot in two worlds, which is daunting and something I'm still learning to navigate. I have a strong work ethic inherited from my parents and a lot of creative energy. As an introvert by nature (yet an extrovert by necessity!), I discover most of my best ideas while hanging out late at night by myself.
Most proud of…
Our beautiful children, serving as a Director of Admissions at my alma mater (Agnes Scott College), being one of the founders of a charter school (The Museum School of Avondale Estates), following my own mind, traveling on Route 66 with 500 Harley riders, the ability to keep growing, moving to the country, and absolutely every single moment with Articulate Change.
On friendship…
It's everything. It has motivated me to take that step over the line towards uncomfortable change. Each wonderful opportunity in my life somehow came from or resulted in friendship, and I'm convinced there must be a reason for that. Paul's mom and I have been the best of friends for 40 years, and Paul himself is like a brother to me. With Articulate Change, I get two more bonus brothers for life in Whit and Jason, plus limitless opportunities for new friendships! I'll never underestimate the power of what friendship can accomplish.
What her friends say…
"One of the sweetest women I've ever met. She's a super talented creative who's also very authentic. Jenifer makes an impact, and Articulate Change is another expression of the effect she has on the world."
"Jenifer emits such a positive energy, it's palpable. Her tuned eye for design and beautiful things must have come from her own beauty, inside and out. Yes, she's that good. But for those who insist that seeing is believing, just look at the love she so openly shows for her husband Mike, and then into the eyes and lives of their beautiful children. Then you'll see what we see."
"The combination of brilliance, dedication, creativity, beauty, and the wisdom of being a free spirit makes Jenifer one of a kind. A truly good person with a heart of gold and my sister for life."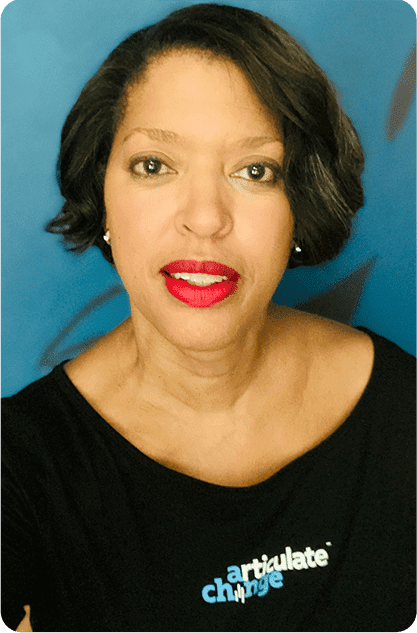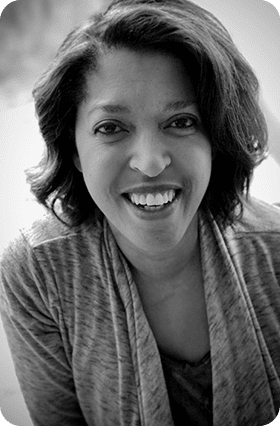 Whitney Westbrooks
I am…
A husband, father, grandfather, godfather, veteran, entrepreneur, and the youngest of nine siblings. But mostly, I'm a God-fearing man who cares tremendously about life, love, and fairness. I grew up in Pensacola, Florida about 30 minutes from Alabama, graduated high school, and immediately joined the U.S. Navy where I became an air traffic controller. I now live in Philadelphia where my favorite job is spending quality time with my grandson at the many parks in the city.
What defines me…
When I was 5, my family integrated the well-established East Hill neighborhood in Pensacola for their great schools. My parents' hard work and aspirations challenged the community's civility and tolerance of minorities. I experienced blatant racism while simultaneously receiving protection and encouragement within the same community. I will not frame my childhood as an unhappy one, but it was one of regimen and structure designed to keep us safe. I met kids who wanted to be friends but couldn't due to their parents' views. I thank God for my life's challenges because I reflect those experiences, both good and bad. My upbringing taught me to accept people without preconceived judgement because we are all the product of our childhood and influences.
Most proud of…
Having excelled in both the corporate world and entrepreneurial ventures, I never found balance and pride of accomplishment. It was on my 40th birthday that I figured out that I needed help and I needed peace, so I stepped away from an unhealthy routine and my faith allowed me to pursue wholeness. I found a therapist and the work began. Cognitive therapy has given me the ability to navigate my life with greater purpose, and the most important lesson has been "you are responsible for your happiness and you must acquire tools to protect your peace." For my 50th birthday, the gift I gave myself was to be a better person, which meant being honest, committed, apologetic, forgiving, and aligned with God's purpose for my life. This task was difficult, but it's the achievement I'm proudest of.
On friendship…
Friendship means the world to me. Many of my personal friendships are 30+ years in the making, and my friends become my family. Paul and I have been friends for more than 25 years and I consider him a brother. His concern for my feelings after George Floyd's murder planted the seed that created Articulate Change. We agreed that if we can change the life of one person, it'd be worth the uneasiness of the task. Paul, Jenifer, Jason and I have become family, and I thank God for meeting such awesome people. Friendship can change the world!
What his friends say…
"Soulful, a poet at heart, the most loyal of friends, a source of nonstop wisdom. Wherever there are people, Whit has friends old and new. He's made friendship a superpower."
"Whit helped me see the world through a different lens. His experiences are very different from mine, and our friendship illustrates why Articulate Change came to be. In many ways, this platform is the vehicle for Whit to make a huge difference in the world."
"Whitney is an enigma, in the most complimentary way. To describe him requires a different way of thinking; of first what he isn't. He is not weak, he's powerful. He is not selfish; he loves when love isn't warranted. He is not boastful or puffed up with pride, he's quietly confident and not to be underestimated. He is not flippant, he's thoughtful and possesses depth few can comprehend. He's not comfortable, ever, so he works on himself relentlessly, an admirable trait. But what I admire the most about Whitney is how he listens. In this way he shows love, because, as we all know, you can listen to people without loving them, but you cannot love people without listening to them."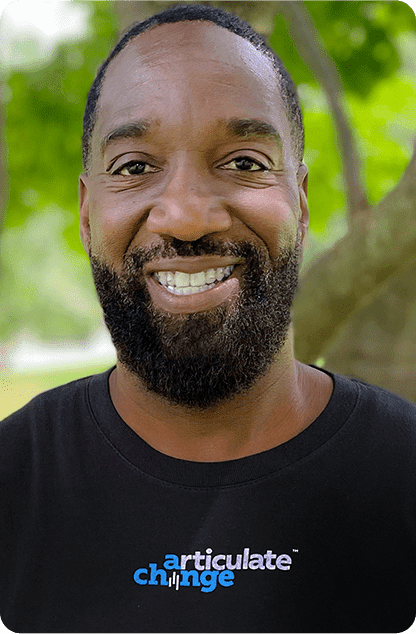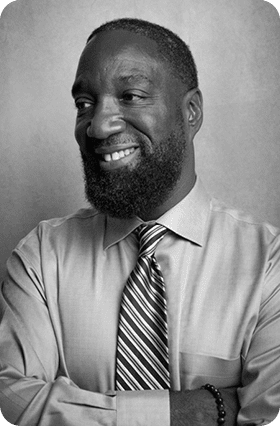 Jason Hennessey
I am…
A father, husband, friend, entrepreneur, author, speaker, optimist, podcast host, investor, philanthropist, and ever-curious thinker and student.
What defines me…
Having a work/life blend that puts my family first. Being a good husband and father is very important to me, and I'm also very passionate about the things I get behind. I'm a risk-taker and I've failed a lot, but I learn from my failures and work towards being 1% better every day. I've spent most of my life making a living, and now I'm learning how to make a real difference in the world. What defines me is adhering to my values and keeping a positive outlook on life. Every morning, you're blessed with a new full tank of energy that you get to spend however you want. It can be negative or positive energy. I choose the positive!
Most proud of…
The fact that some of the decisions I've made have impacted others in positive ways: starting a company, employing people, helping businesses grow, and building friendships and shaping a culture with great people. I'm proud of my upbringing and have a solid support system. My grandparents taught me old-school values like respect and humility that are now being passed onto my kids. Coming from humble beginnings helps me appreciate the amazing things happening in my life right now.
On friendship…
Friendship defines our character. Who you associate with impacts who you become as an individual. The beautiful thing about Articulate Change is that we have the same goal in mind and see the world similarly. We all want to change the world through our collective bond and the individual friendships we have with each other. Creating more diverse friendships will make the world a better place!
What his friends say…
"Jason is simultaneously the kindest, most successful, and most unassuming person I know. An incredibly talented, big (but not foolish) risk-taker and bigger thinker, he has positively impacted hundreds of families' lives by starting and growing the companies he envisioned. Jason is a kind-hearted, funny, admirably thoughtful and dedicated family man. He's one of the few uber-successful men in business who got there from nothing while treating people with excellence along the way."
"He is a true anomaly. His heart is pure, almost as if God knew he could trust him with greatness. The humbleness Jason displays is unparalleled for someone is his position. He's one of the best humans I've ever met and I'm honored to have him as a brother."
"Jason is probably the most relaxed genius you could ever hope to know. He has had one success after the other, yet he doesn't lose sight of what means the most to him: his family and friends. Never have I seen someone so busy who always takes time to give a helping hand or give an encouraging word."